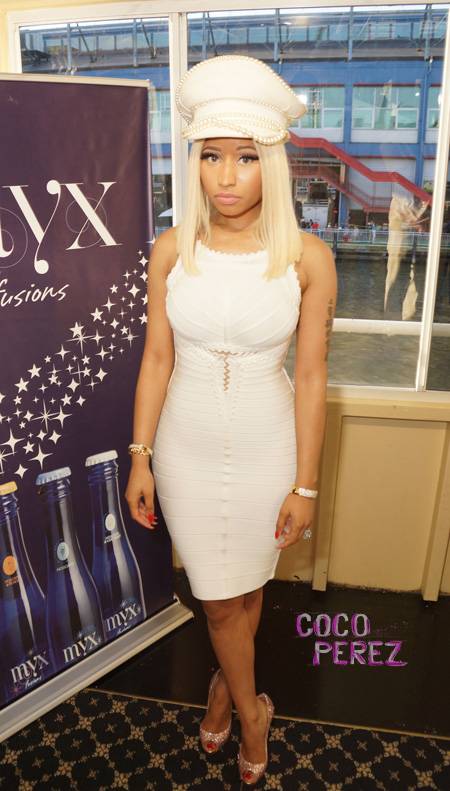 Ahoy there mates! We know who the captain of this fashion ship is… a woman that steers her own helm. The beautiful Nicki Minaj was spotted last year during her 4th of July Myx Fusions' Myx & Mingle cruise in New York City, 2013.
The Massive Attack artist almost served the crew and passengers a heart attack in her bright white Herve Leger wrap dress, showing off all of her curves; sexy red nails and glittery peep toe shoes.
What we love the most about her look is the pearly captain's hat that topped off the look amazingly. Nicki is a woman that knows how to switch up from her sexually charged hip hop style to a look that is classy and chic.
We love this look of Ms. Minaj and look forward to what she has to offer in the New Year.
What do you think of Nicki Minaj's look? Would you wear?
(Visited 606 times, 1 visits today)