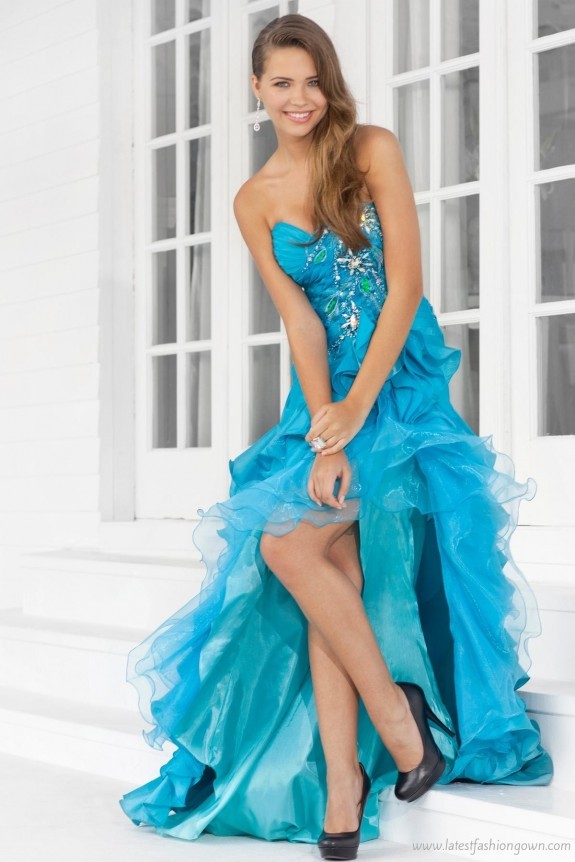 Dear Ms. Elitou:

Prom time is coming and I have no idea what to wear!!! My grandma gave a string of pearls that she wore to her prom and she wants me to wear them… I'm not sure what I can wear with them that will look young, hip and chic. Please help!!!

-Grandma's Pearls
That is really cool that your grandma has kept the pearls that she wore to her prom, and now is giving them to you to wear. There are plenty of looks that will go great with her pearls you just have to know what look you are going for.
Here are a few ideas that will make you look fabulous and very stylish:
The trending color for 2014 is wild orchid which is a color that is close to lilac, lavender and other soft purples. A lilac sweetheart long dress is filled with sophistication and glamour. Add a little tradition to the trend by wearing a lavender pearl strand necklace with lavender chandelier earrings. This is a perfect touch of beauty and sophistication when you pair sparkling silver shoes and a very unusual clutch that stands out just like your look. Wear your hair filled with curls and be the belle of the ball.
Break the tradition and be bold and daring at this year's prom! Instead of wearing the traditional princess cocktail dress, wear a bold and outstanding graphic dress in red. People don't usually wear red to a prom so make your statement and make it loud. Keep up with the unique trend by wearing untraditional pearls like the pearl necklace that has one pearl like the ones you can find at Pearls Only. A pair of chandelier pearl earrings and a triple strand pearl bracelet gives savoir faire. A pair of silver and red shoes and a statement clutch will have people taking pictures of you all night long.
So, take your time and find the fashion that best suits your style and know that almost anything you choose will look amazing with pearls!
Do you have a question about fashion and pearls? Email: Ms. Elitou.
(Visited 463 times, 1 visits today)