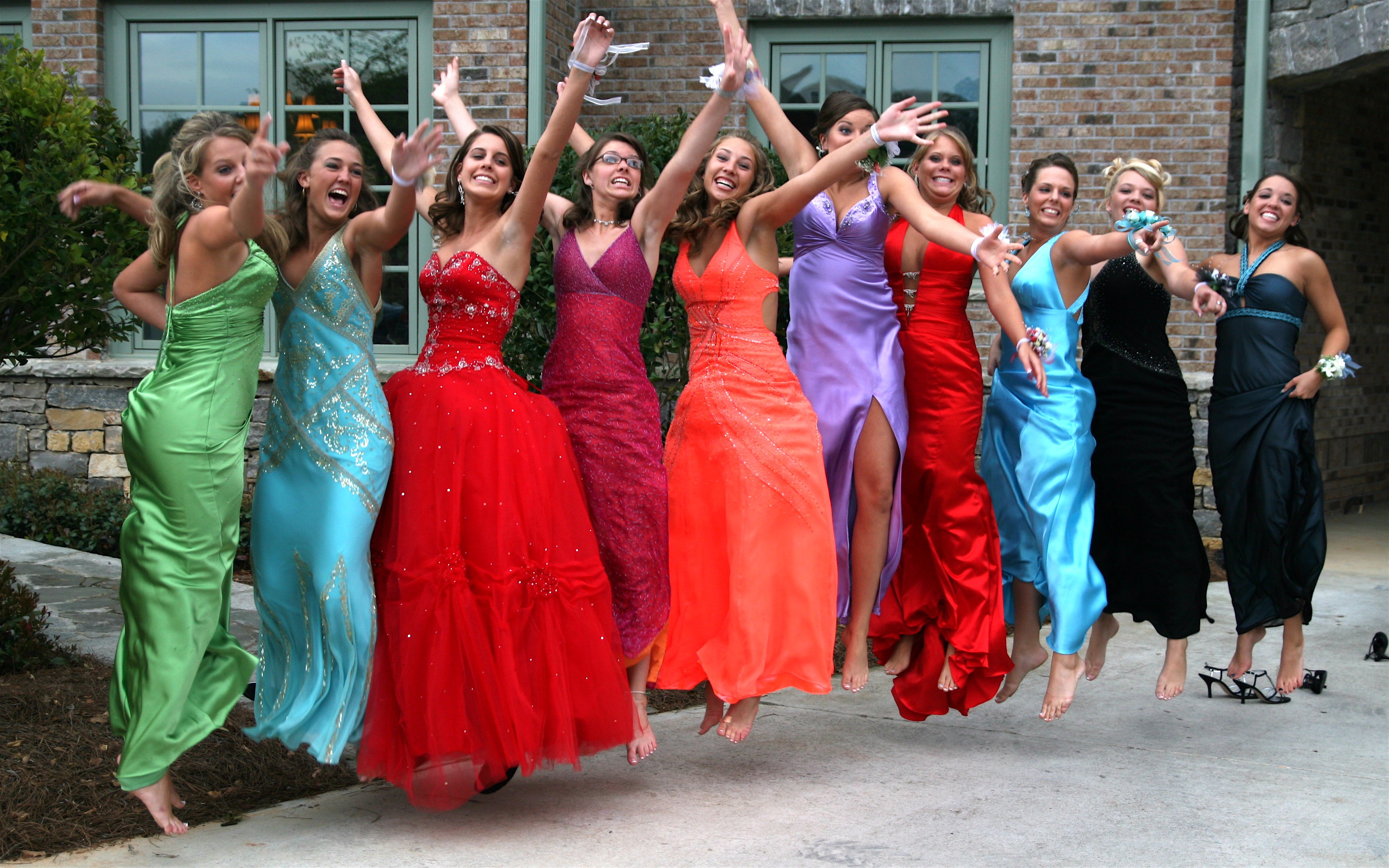 Prom season is almost here! You've all worked so hard and now you're looking forward to ending your term in the true style of prom. You probably have a million things buzzing around in your minds about what you're going to wear, how you're going to have your make-up and most importantly, who's going to be your date! Prom can be a magical time but also a stressful one if you are getting yourself in a bit of a mess trying to work out what's going to look best on you.
We know you have been browsing the net endlessly and have been shopping with your girlfriends trying to piece together the perfect look. But why not begin with something as simple as a pearl bracelet or necklace? You don't always shave to begin with the dress, pick the accessories first then choose the dress afterwards, it really works.
In this post, we are going to ensure that you can base your look around this summers IN accessories; pearls. Pearls can give you the foundations to base your look on this summer ensuring you get the most perfect princess look for prom. There are a number of beautiful looks you can create, all focused around your gorgeous string of pearls so let's show you how to do it!
Girly and gorgeous prom princess
We love this look because it's fresh, feminine and fun! Firstly, to create this look you need to start with a gorgeous Mary necklace which is made from freshwater pearls in white. This necklace is truly stunning and it gives the illusion the pearls are loosely resting on your collar. Because this necklace is an illusion necklace, it goes perfectly with an illusion dress. We have chosen this lace/mesh number with some fun, summery colors incorporated towards the bottom of the dress. It's beautifully feminine and is prom perfection. Finish the look like a pro by wearing some dangle pearl earrings and wear your hair up so it doesn't divert attention away from the beauty of your dress and accessories.
Who's this look for?
Girly girls and those who simply can't get enough of their femininity who love to wear pink in their everyday life.
The timeless beauty
Are you stylish and sophisticated? Do you have a love of all things vintage? If this sounds like you then you will love this look. Based loosely around a 'Great Gatsby' look with a more modern twist this prom look incorporates the best of the old with the new. With a dark edge you'll need to showcase your confidence and slightly dark side. Start off by choosing an elegant black pearl bracelet, this immediately gives you an edge and breaks away from the traditional prom colours. On the same hand wear a statement black pearl ring. For your dress keep with the black colour scheme but don't opt for an all-black dress as you will look like you are going to a funeral not a prom. Choose a dress which has black in it along with a neutral colour then your outfit will blend perfectly for your big night at prom. Wear your hair on one side or have it freely flowing.
Who's this look for?
Confident ladies who like to stand out from the crowd and those who wish to make a bold statement.
Floaty and feminine
Nothing emphasises the beauty of youth more than a mini dress with a gorgeous full skirt. This look is perfect for prom and can be adapted in many different ways. We have selected a pink colour scheme for this look because it works so well with the summer theme and can be dressed up as much as you like, or can be worn on its own for just as much of an eye popping effect. Begin this outfit by wearing a subtly pink coloured pearl necklace, bracelet and matching pearl earrings. Because the dress is short, fun and flirty with detail on the bodice you can be as tame or as crazy as you like. Try wearing your hair in curls and go for a bigger, higher hairstyle as this will make you silhouette appear longer, which is a great tip for the shorter female. Some strappy heeled sandals look great with this style of dress and don't be afraid to use the fake tan on those pins if you haven't had chance to get your summer sun kissed look.
Who's this look for?
This look can be for everyone due to its adaptability, it would be mostly enjoyed by those girls who love to be fun and flirty and rock the dance floor!
Prom Checklist
To help you on your way with your prom preparations print off this below checklist to look your best on the big day and avoid forgetting anything and stay stress free.
Book manicure & pedicure in advance
Book hair appointment with reputable hairdresser
Decide on makeup and if you are doing it yourself
Dress
Does your dress fit?
Check with your girlfriends to see what they are wearing, the last thing you need is a clash!
Shoes – are they comfortable
Have you got all your accessories?
Transportation
Do you know what your date will be wearing
Pearls are your perfect accessory for your prom. With their soft femininity and their universal appeal you can't go far wrong by choosing to accessorize your outfit with some of the beautiful ocean gems. From the pearly whites to the peachy pinks there's an outfit to suit which ever pearls you love the most. Prom is the time to enjoy yourself after putting in a good year of hard study. Let your hair down, feel your best and look your best because you deserve it!
What are your prom plans? We'd love to hear what you have arranged or even better, have you arranged to wear some gorgeous pearls for your prom? Let us know and send us your pics
(Visited 916 times, 1 visits today)