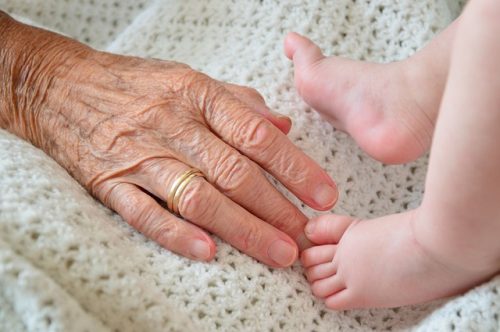 Are you thinking about what kind of gift you can give to your grandmother on her next birthday?  Well, why not think about giving her some jewelry that contains some pearls.  All women love fine jewelry and your grandmother will be no exception.   These days you will find yourself spoilt for choice when it comes to deciding what pearl gifts for your grandmother you should be choosing.
So in order to help you make a more informed decision with finding suitable gift ideas for her, we offer some advice below as well as take a look at some of the kinds of pearl jewelry gifts worth considering. 
What To Consider Before Buying Any Pearl Gifts For Your Grandmother
When it comes to buying such a gift for your grandmother there are a few things to keep in mind as you take a look at the wide array of different cool pearl gifts available.
1.  Keep It Simple
As women get older they prefer to keep things simple when it comes to wearing jewelry, unless you have a grandmother who is a little quirkier.   Instead of buying them some pearl jewelry gifts that use only one colour pearl in the design.  Especially stick more with classic colours such as white or cream pearls.
2.  Choose A Meaningful Piece
Choose a piece of jewelry that will mean something special to her.  So if you can arrange to give her something that is a little more personalized for example a nice necklace or bracelet that includes say an additional gemstone such as a diamond or their birthstone.  A quick online you will see there is quite a wide array of beautiful pearl and diamond gifts you can buy for your grandmother.
You could also consider buying some loose pearls, and then have these made up into a special piece of pearl jewelry for your grandmother.  For example, you could buy a selection of different coloured pearls that you then have made up into a matching set of earrings and necklace or bracelet.
3.  Choose Pieces Made From Sterling Silver
Jewelry that is made using sterling silver is proving even more popular than that made using gold.  As well as being more durable it is also hypoallergenic and will give any piece of jewelry a more timeless look.  This is the kind of modern pearl gifts that your grandmother will enjoy wearing on a regular basis.
4.  Statement Pieces
If your grandmother is still quite young at heart then you can be a little more adventurous with the kind of quirky pearl gifts you buy for her.  You could, of course, go for a necklace that is made up of larger pearls and also includes some other gemstones.  But you may find that a beautiful bracelet that is made up of various different colour pearls is a much better option.  Just remember to choose a piece that will go with the various outfits that she likes to wear.
Pearl Gifts For Your Grandmother
By keeping in mind the above you are sure to find the perfect gift of pearl jewelry to present to your grandmother on her birthday.  But with so many different pieces of jewelry available to choose what would be some of the best ones to give to your grandmother, below we offer up a few suggestions you may find useful.
Cool Pearl Gifts
The really cool pearl gifts you may want to give to your grandmother are things like a charm bracelet or a pearl pendant.   Make sure that you choose a bracelet or pendant that includes relatively large pearls in the design to ensure that they stand out.   For example, you could opt for a charm bracelet that is made up of different shaped pearls and some silver hearts.
Quirky Pearl Gifts
Not all grandmothers want to be reminded that they are getting older and prefer to still like to relive their youth.  If your grandmother is someone who isn't afraid of standing out in the crowd then, of course, you can be a little bolder with the kind of gift you present to her.   Why not look at going for a necklace or a pearl pendant with a black pearl.
Modern Pearl Gifts
There is a beautiful selection of different kinds of modern pearls gifts that any grandmother would love to own.  Does your grandmother have her ears pierced?  If she does then you may want to think about buying her a beautiful set of pearl earrings along with say a matching bracelet or necklace.   The choice is yours you can either go for a simple pair of stud pearl earrings or something a little more elaborate.   A beautiful pair of drop pearl earrings that aren't really round or more teardrop shaped would look stunning.
Pink Pearl Gifts
Pink pearls are the perfect pearl gifts to buy for your grandmother, as they will help to give her skin tone special warmth.  These days pink pearls come in a wide variety of different shades so finding some pink pearl jewelry to present as a gift that really suits the wearer shouldn't prove at all challenging.
The kinds of pink pearl gifts you could give include necklaces, bracelets, and rings.  If you are looking at buying your grandmother a pink pearl necklace going for a single strand that measures no more than 16 inches in length.  As for rings choose one that contains a single pink pearl and is surrounded by some beautiful diamonds.
Above we have suggested some ideal pearl gifts for your grandmother that we are sure she will absolutely love to wear.   If you aren't sure about what she likes to wear you could always ask your mum or your aunt to suggest something suitable.   Just make sure that you choose a gift that you know will suit your grandmother's personality.
The aim here at Pearlsonly.com is to provide you with useful advice that will make choosing the perfect pearl gifts for your grandmother a lot easier.   We want to ensure that your grandmother will love wearing the gift you present her with as much as you love choosing the piece of pearl jewelry for her.  The information we offer above should hopefully help you to do just that and will show your grandmother just how important and how much she means to you.
(Visited 185 times, 1 visits today)