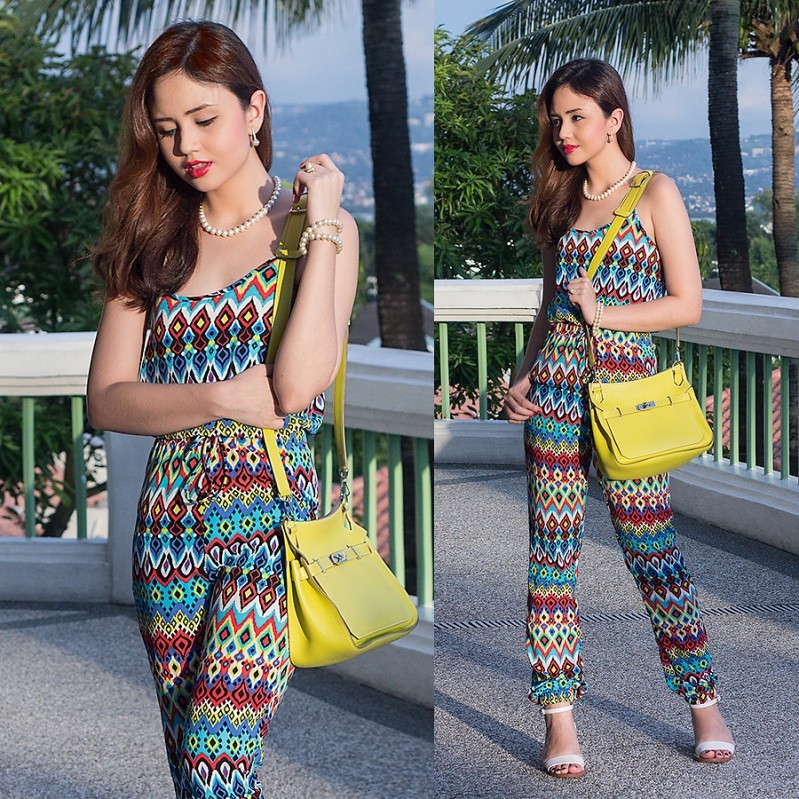 This Fashionista was chosen as our "Fashionista of the Day in Pearls" because she brings color to everyday pearls effortlessly! Nothing goes better with pearls than lots of colors.
Nicole, style blogger of Girl About Town, showed off her style with a brightly patterned jumpsuit by Rumors Clothing, sandals by Zara, a pretty yellow bag by Hermes and pearls by Mikimoto.
We love when people bring color to simple stands of pearls and we think this Fashionista did just that!
We think this Fashionista looks very chic, and we are sure that you will love her look as well.
What do you think? Does she look chic?
Visit Nicole at her website: nicole-aguinaldo.blogspot.com
Photo Credit: nicole-aguinaldo.blogspot.com
(Visited 106 times, 1 visits today)