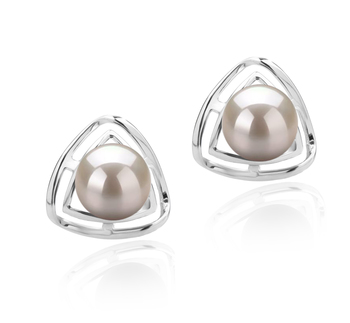 Are you searching for the perfect gift to give your grandmother for her birthday or just to show her how much she means to you?  Well you might want to think about getting her some beautiful pearl earrings that she can wear and treasure for years to come.
As you will see there are many different styles of pearl earrings to select from so which should you get your grandmother?  It all really depends on their personality and the kinds of outfits they like to wear.
Here are 3 kinds of pearl earrings for your grandmother that you might want to consider buying.
Sterling Silver And Pearl Earrings
As well as these going with any outfit your grandmother wears, the metal used is very durable as well as affordable.
Stud Pearl Earrings
Not only are these classic looking, but an understated option for women who like versatile pieces of jewelry.  Again suitable for any occasion and can be worn with any outfit.
Pearl Drop Earrings
Looking for something a little more avant-garde for your grandmother, then considering a pair of these pearl earrings.  Not only can she wear them during the day, but will look fantastic when teamed with a more sophisticated evening outfit.
(Visited 212 times, 1 visits today)