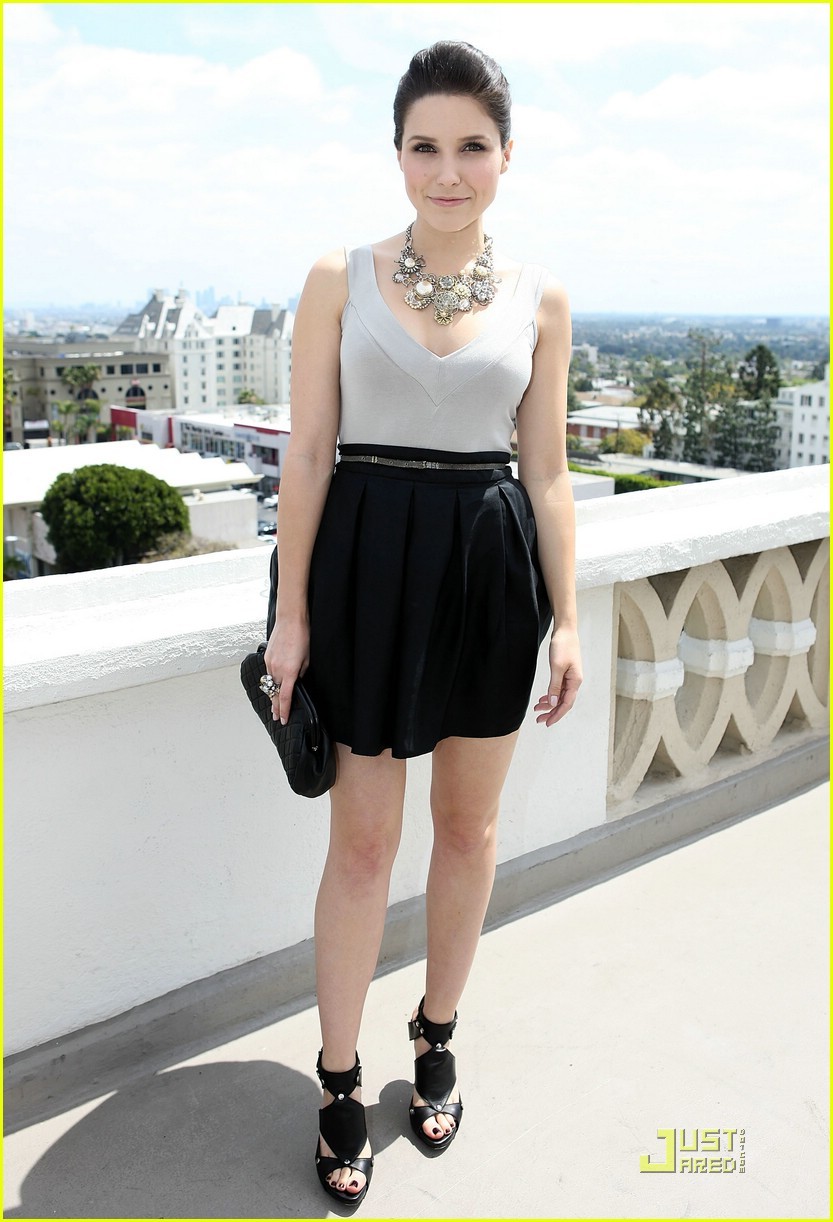 American Actress, Sophia Bush stunned while attending the luncheon in honor of designer Rachel Pally at Chateau Marmont in West Hollywood in 2009.
She did so, wearing a simply stylish, Rachel Pally top and skater skirt, accompanied with a beautifully bold gold and pearl Miriam Haskell statement necklace.
The necklace really took the dove grey top and black mini from everyday girl to chic Fashionista. We also think the look really stood out with her naughty girl Dior Gladiator heels.
Such a fun combination! read more