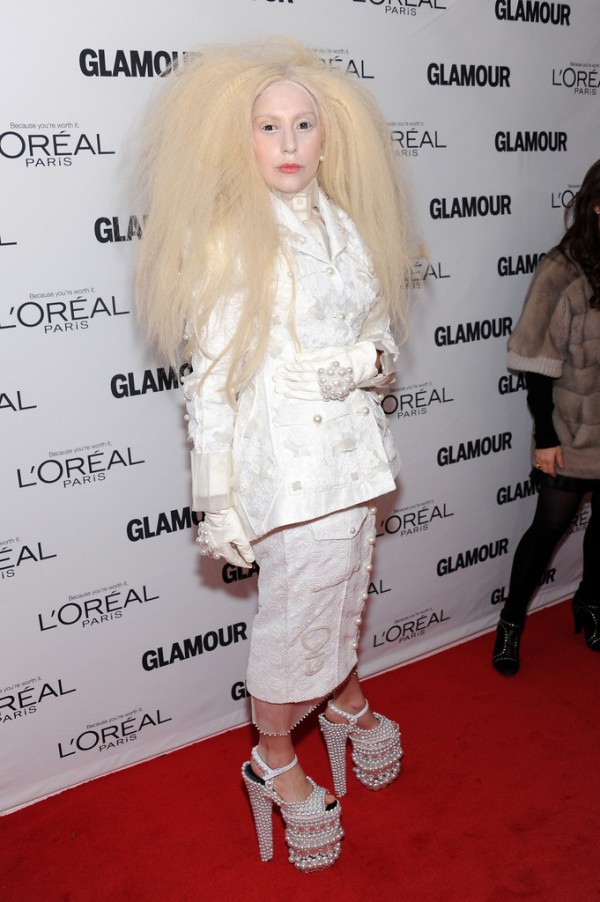 Lady Gaga has always been known for her controversial style but "Whoa!" is pretty much the word that came to mind when we saw the "Fashion!" singer at the Glamour's Women of the Year Awards in 2013.
The "Poker Face" girl looked washed out in this all white Thom Brown look with loads of pearl detailing accompanied with daring sky-high platform heels and pearl covered gloves.
Although the makeup is much too extreme for us, we can appreciate the love for pearls!
What do you think of the style? Do you like? read more