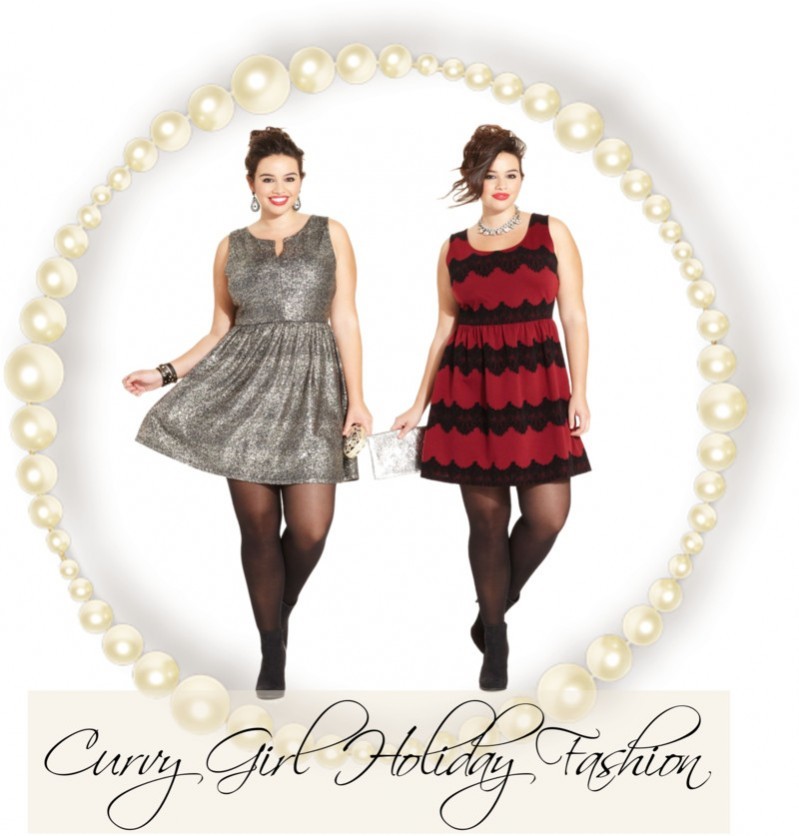 We have two good reasons to look forward to the holidays and it definitely has to do with pearls and fashion!
When it comes to curvy fashionistas, it is not always easy for find clothing that fits your style, but we at Pearls Only have found a dress that not only fits your curves but also your budget.
We found two amazing dresses that will look amazing when you head out to your holiday events.
Soprano Plus Size Metallic A-Line Dress
The Soprano Plus Size Metallic A-Line Dress is an A-line dress that is very flattering to a plus size woman's shape. This dress features a flaunting metallic finish, a split neckline, and it hits the knee perfectly. This dress can be purchased at Macys.com, and it can be yours for only $49.99! read more