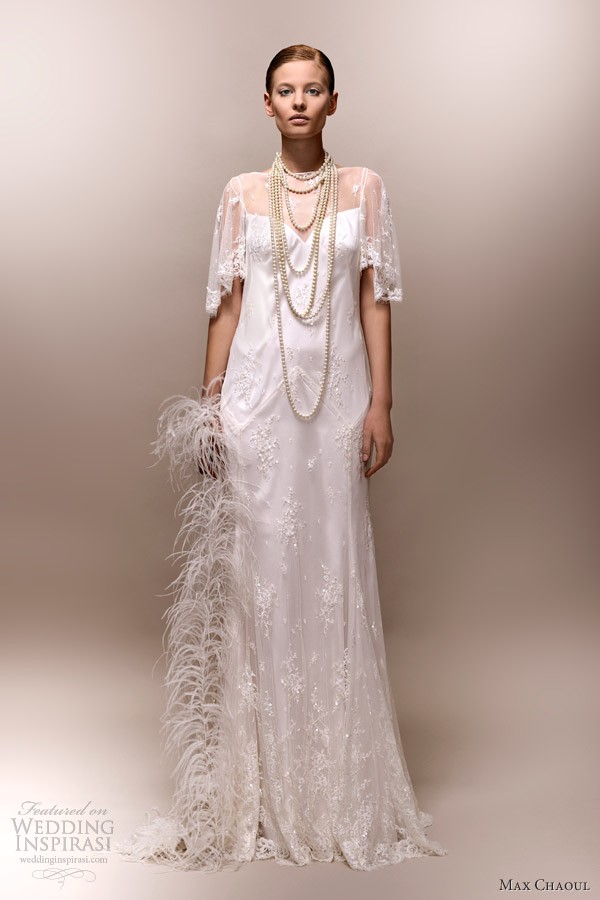 Looking for a little vintage wedding dress inspiration? We thought so! We hope we delivered with this beautiful couture vintage dress by designer, Max Chaoul.
This simply vintage dress is the "Sophia" which is a strapless column gown with a bodice of alternating strips of satin and sequin embroidered mesh.
We think this dress would look amazing with layers of pearls just like the image above for a glamorous look.
For details about this dress and others, check out Max Chaoul.
What do you think of this dress? Would you wear? read more