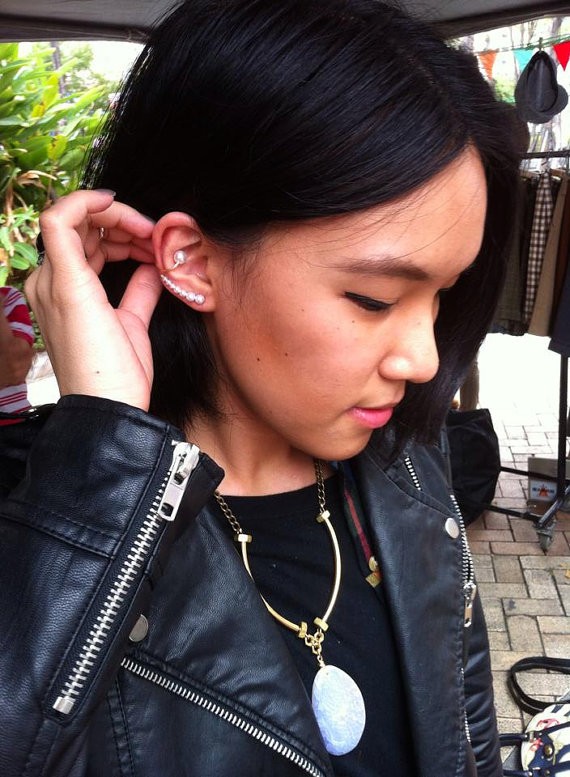 There is an awesome trend that is being seen on the red carpets and in the major fashion magazines. Ear cuffs are an amazing way to wear earrings that will gain lots of attention. When Parks and Recreation star, Rashida Jones, wore her pearl ear cuff created by jewelry designer, Ana Khouri, on the red carpet at the 2014 Golden Globes Awards, she was considered by many fashionistas as one of the top beauties of the night!
So, where can you get your pearl ear cuff? We found one that is just as beautiful and as the one that Ms. Jones wore but at a super reasonable price.
Etsy store owner, Fyn Chang of Fyntage, has a gorgeous gold-filled earcuff with seven Swarovski pearls. The cuff is perfect for a wedding, church, and even the office. It's all in how you wear it!
You can check out more pearl looks by Fyn at her Etsy store at: www.etsy.com/shop/fyntage
What do you think of the pearl ear cuff? Is this a look for you?
(Visited 739 times, 1 visits today)