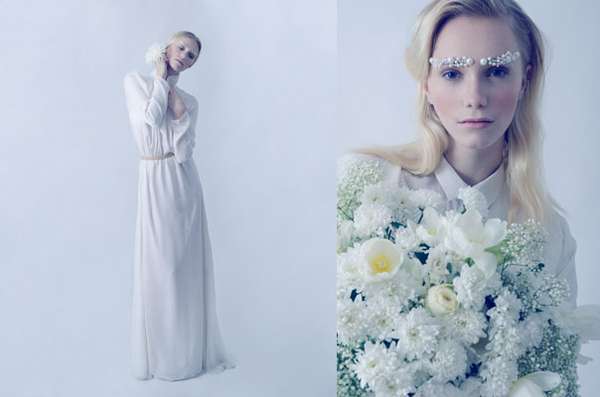 We are not sure if we like this look outside of the editorial, but we do love pearls and more than pearls we love artists that think outside of the box.
This look comes from the Emily INDIE Magazine online editorial that was shot by German photographer Lukasz Wolejko-Wolejszo and styled by Dana Roski to inspire brides-to-be to think unique and stylish when it comes to the wedding choices they make for their big day.
We definitely think that this look is totally daring but is this something that you would consider wearing on your wedding day? Surely, this would be a conversation piece and many just may love the look.
Would you be willing to try? We would love to know your thoughts…
(Visited 408 times, 1 visits today)