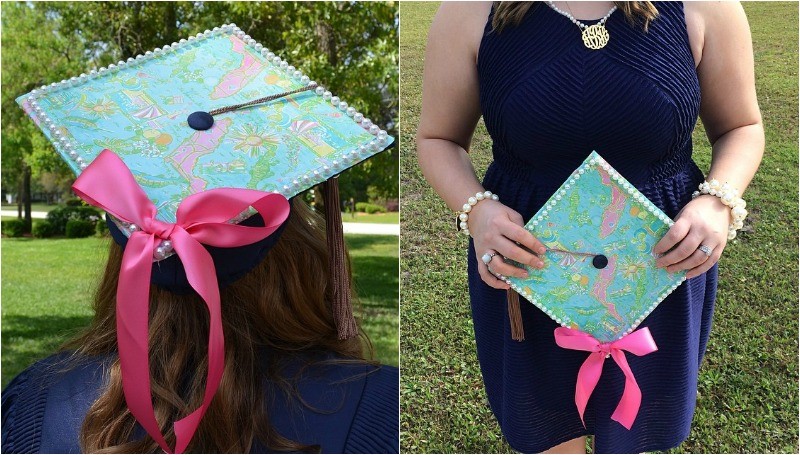 Graduation time is right around the corner and what an exciting time it is!
An elated college graduate shared her excitement on her Tumblr, "mrsmonogrammedbelle", with really fun images of her cap in which she had decorated with awesome graphics, fun pearl bordering and even a cutie pink bow– how creative!
Along with the pictures she made the following comments:
"I am officially a college graduate!! I feel so blessed to be able to earn this degree!! I cannot believe that this day is here!! #graduate #blessed #lillypulitzer #pearls #anthropologie #lifeinlilly #monogram #monogrammed #graduation #pandora"
"I am pretty happy with how my cap turned out!! #lifeinlilly #lillypulitzer #florida #bows #pink #pearls #graduation #graduate #happy #loveit"
We would like to congratulate the young lady and wish her the best!
What do you think of her creative style? Would you try to decorate your cap like this for your graduation!
Photo Source: mrsmonogrammedbelle.tumblr.com
(Visited 362 times, 1 visits today)