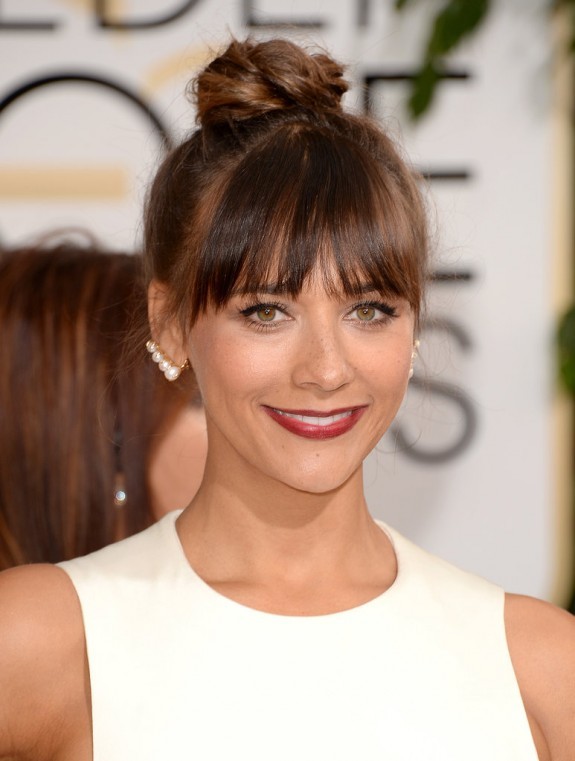 Well take a look at this natural beauty. Rashida Jones, daughter of the great and talented musician, Quincy Jones is looking good at the Golden Globes Award ceremony of 2014. We love her messy top bun, and the natural looking makeup with a hint of red wine lips.
What caught our attention, besides her beautiful features especially her eyes, are her pearl earrings. Her four rows of pearl earrings are classy and daring all at the same time. We love when a lady is not scared to take a chance and make a look her own and Ms. Jones owns those pearls.
What are your thoughts of Rashida Jones pearls? Would you wear?
Photo Credit: Popsugar.com
(Visited 484 times, 1 visits today)