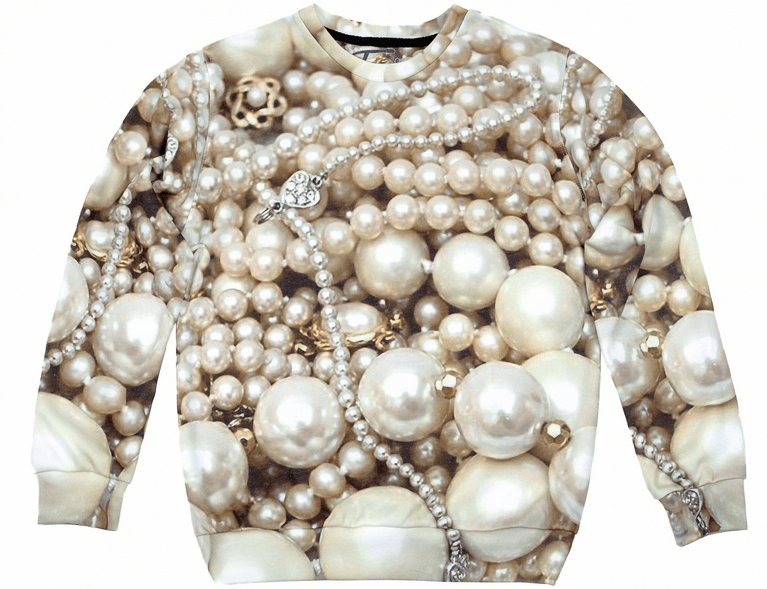 Sweatshirts are not just for sweating anymore. Perish the thought of wearing unstylish sweats to the mall or your favorite local gym. Erase your thoughts of the idea that sweatshirts are not cool and in fashion.  Sweatshirts are coming in plenty of stylish forms, colors and patterns that will make you do a double take.
Take a look at the "Sexy Sweater Pearls" found at Fusion-store.com. Sexy indeed!
The top featured beautifully detailed overlapping piles of pearls making this top sensual and sophisticated. Pair it with a pair of jeans, pearl earrings and an awesome pair of sneaker heels in gold and be dressed to impress.
If you decide to wear it to the gym, you will definitely look good as you sweat. Add a pair of black tights and colorful athletic sneaks and look sexy while you sweat.
You can purchase this top at Fusion-store.com for $81.
What do you think of this graphic sweatshirt? Would you dare to wear?
(Visited 606 times, 1 visits today)