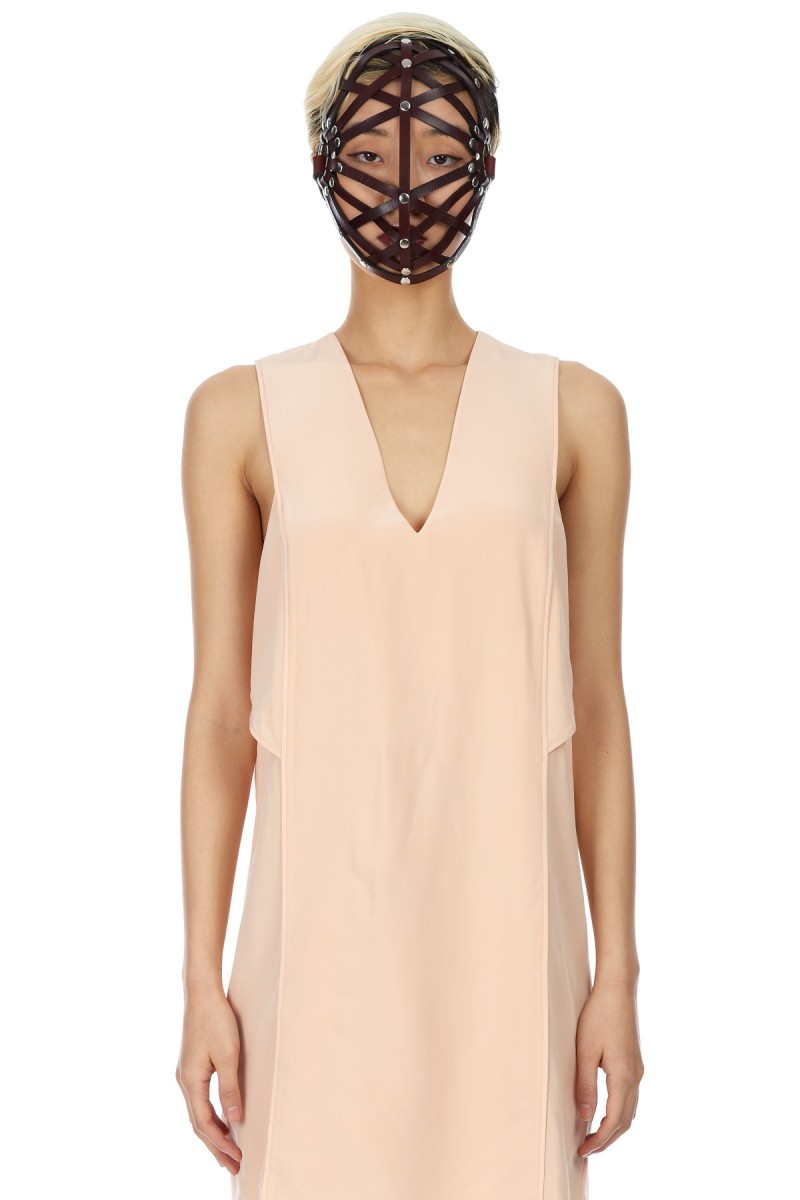 "Clutching Our Pearls (Worst Fashion)" is all about the horrendous and outright ridiculous fashion and accessories! We are really shocked with today's find and we are excited to share it with you!
Today's feature that has us clutching our pearls is the "Woven Face Mask".
This creepy genuine leather accessory is running for $175.00 on OpeningCeremony.us.
In the description it was described as: "A touch of leather adds a hard, classy edge to an outfit. Proof: Zana Bayne's leather accessories. Hand-crafted in NYC, Zana's bras, harnesses, and more are complex, eye-catching, and more than a little subversive." read more