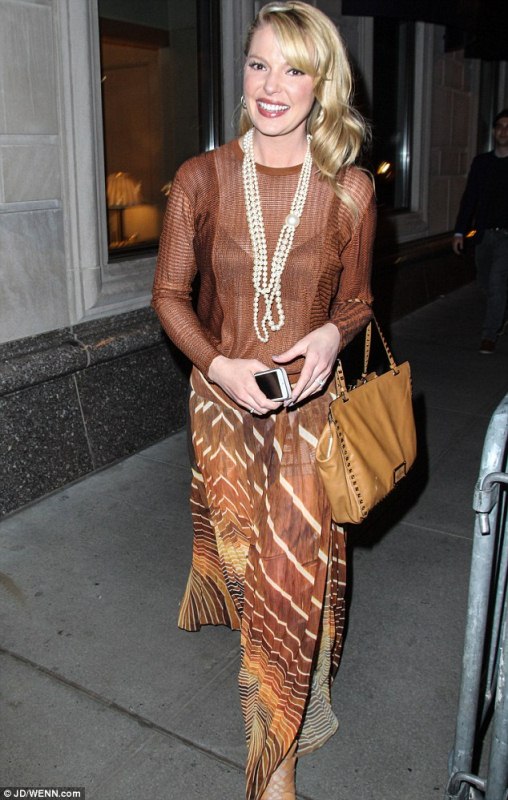 The 35-year-old actress, Katherine Heigl showed off her breezy style earlier this May in New York City.
Katherine looked cool in her brown sheer top (with matching bra), and an ethnic brown and yellow patterned maxi skirt.
She really made her style pop with a gorgeous long layered triple-strand pearl necklace, knee-high boots and large bag.
We think this star looks very easy going and stylish all at the same time. We all love a comfortable look that is super chic and we think that Katherine nailed it. read more