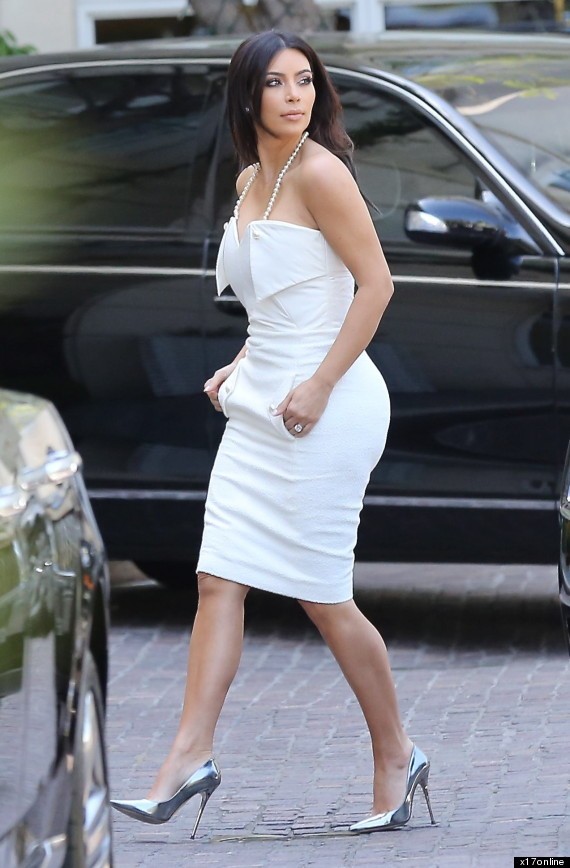 Kim Kardashian got pearled up for her Beverly Hills Bridal Shower on Saturday, May 10th. The bridal shower was said to be lavish with celebrity friends including a very pregnant, Ciara in attendance with all smiles.
Paparazzi from X17 Online caught the "Keeping Up the Kardashian" socialite, entering her party wearing a strapless white dress, pearls and silver heels.
We think she looks rather stylish clean and ready to be married.
What do you think of her style? Do you think it is appropriate?
NOTE: Kim and Kayne West are said to wed on May 24. read more