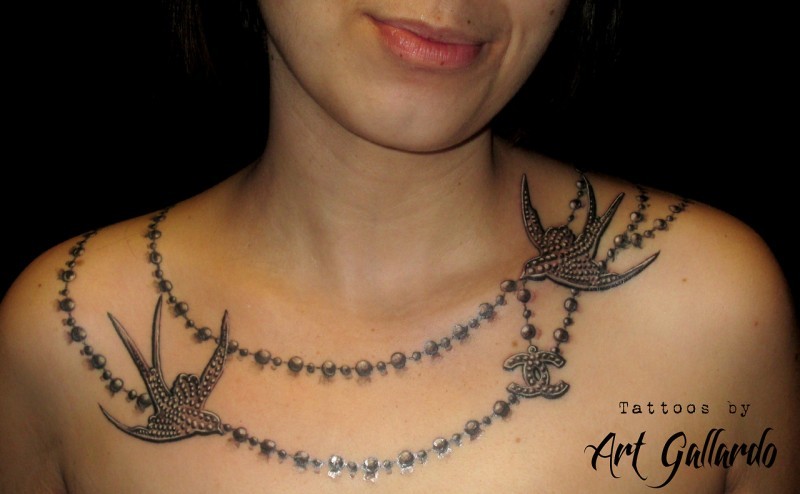 Pearls are classily known for their beauty and grace and now you can have those traits on you forever with this beautiful tattoo.
We think this Coco Chanel Pearl tattoo by Art Gallardo is an amazing display of art and beauty. The tattoo features two pearl strands creating great layering along with a Chanel emblem, and two pearl encrusted birds.
That is an amazing display of love for pearls but is it too permanent?
What do you think of the tattoo? Would you get a pearl tattoo?
Photo Source: artgallardotattoo.tumblr.com/post/52352359887/coco-chanel-pearls-tattoo-half-of-the-tattoo-was read more