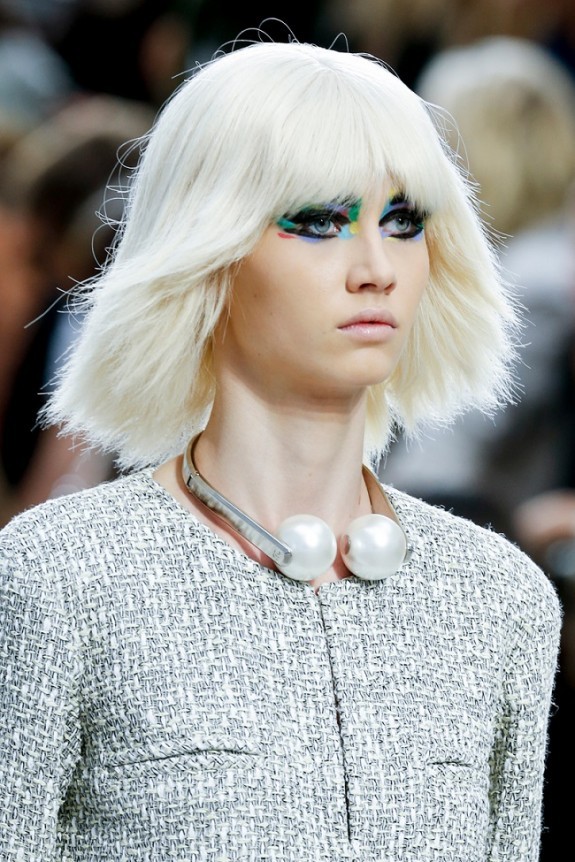 Karl Lagerfeld is keeping the legend alive! Chanel introduced a trend that is sure to turn heads and be featured in fashion magazines everywhere. Check out these snazzy pearls with a white gold choker that were featured at the Spring/Summer 2014 show in Paris.
The necklace that looks like a really fashionable pair of headphones is very edgy and a welcomed fresh style for the New Year!
We love the look, what about you?