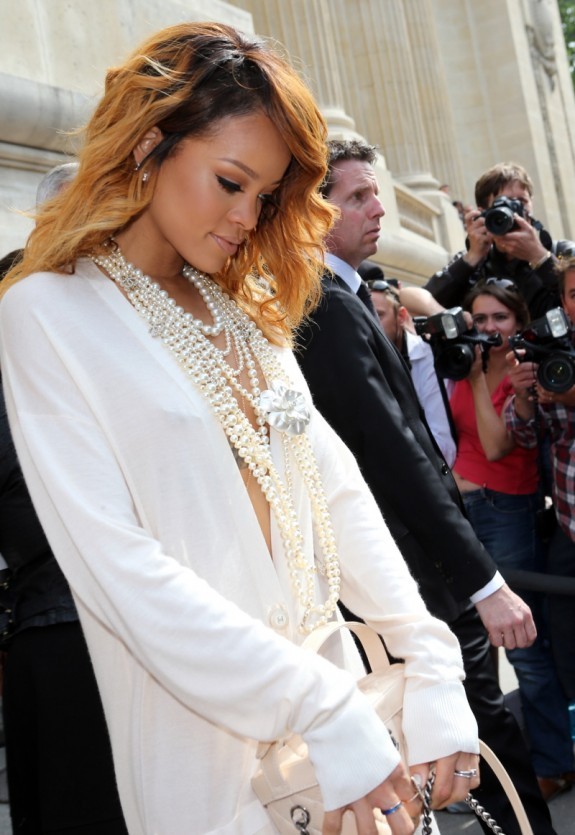 It's that time again when we deliver you with the best of Do-It-Yourself guides that are done with pearls.
We love this video on how to make a braided pearl necklace. This is a unique and fun way to wear your pearls. We think that Look DIY, has a good thing going with this video and we look forward to other video ideas that they have to offer.
So if you would like to channel Coco Chanel a la Rihanna, here is your chance to be creative and couture.
Here is what you will need:
• 3 small pearl strands
• 2 pink medium pearl strands
• 2 ft of large gold chain
• Pliers
• Scissors
• and E-6000 glue read more