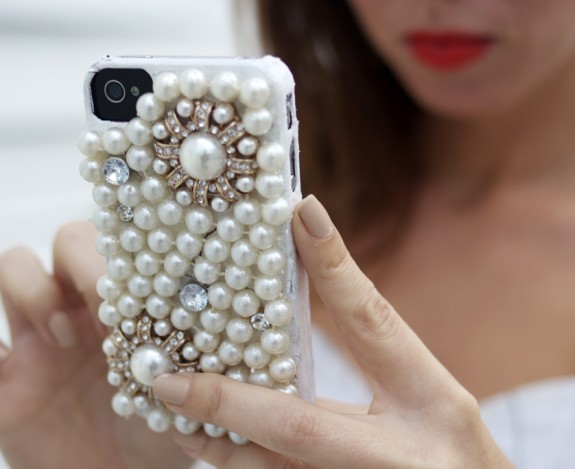 Fashionistas are constantly looking for a way to spruce their look and what better way to make a statement with something you wear everyday—your cell phone.
We discovered this cool DIY for a unique Pearl iPhone Case by a blogger named Sydne, blogger of sydnesummer.com!
You can make this statement case quick and easy with very few steps and just a small list of supplies featured below:
Old iPhone case
White fabric
Pearl clip-on earrings
A faux pearl necklace
Rhinestones
E-6000 glue
Click here for the instructions.
What do you think of the DIY? Would you make this phone case?
If you would like to see more awesome DIYs and much more, feel free to visit: www.sydnestyle.com read more