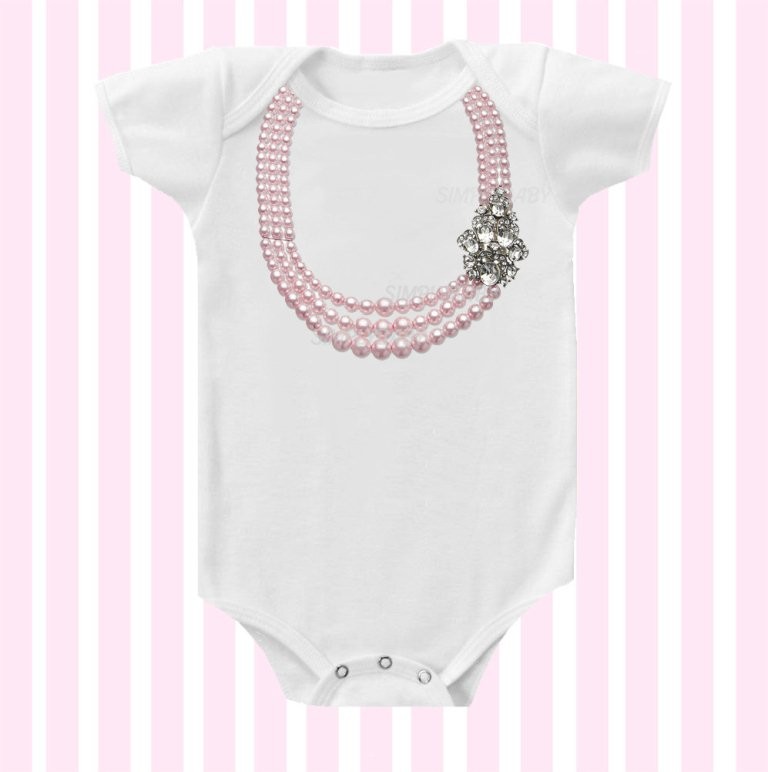 See—pearls are not only for your Grandma! They are even trendy for baby.
Now thanks to Etsy Seller, SimplyBaby, your baby can share in your love for the finer life and luxurious pearls.
This adorable 100% cotton onesie features cute pink layers of pearls along with a statement rhinestone brooch.
SimplyBaby states that the "Print is accomplished with high pigmented ink applied directly to the garment. No peeling or cracking."
How splendid it that?
This can be your baby's for $14.95 at Simplybabyshop.etsy.com. read more