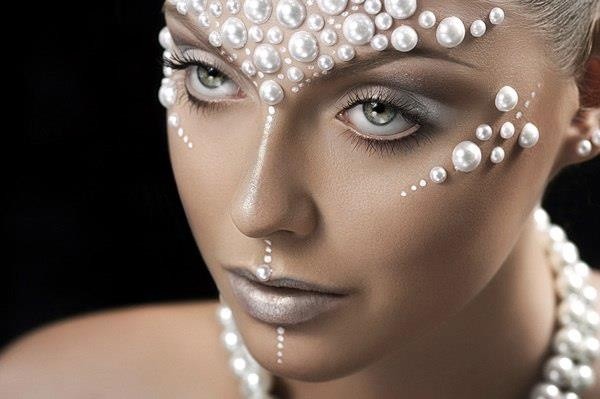 Pearls are a soft and beautiful looking gem. For centuries, pearls have been considered the majestic jewel of Paradise. In the Koran it states, "The stones are pearls and jacinths; the fruits of the trees are pearls and emeralds; and each person admitted to the delights of the celestial kingdom is provided with a tent of pearls, jacinths, and emeralds; is crowned with pearls of incomparable luster, and is attended by beautiful maidens resembling hidden pearls."
The color Mother- of-Pearl, which is the iridescent coating inside oyster shells, is a beautiful trend that looks majestic, calm and peaceful.
The image above shows and example of how to wear Mother-of-Pearl and look absolutely sensational!
Would you wear?
(Visited 107 times, 1 visits today)